The Limestone Teacher Education Program has been approved by the South Carolina Board of Education. Our programs are listed below.
Elementary Education
Physical Education
Math Education
Early Childhood Add-on certification available
---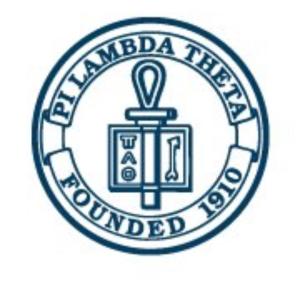 Pi Lambda Theta Education Honor Society
Pi Lambda Theta, a division of PDK International, is one of the nation's most prestigious education honor societies. Established in 1910, Pi Lambda Theta serves to recognize outstanding students who intend to pursue careers in education. With more than 185,000 individuals who have been inducted across the nation, membership signifies a commitment to academic excellence and the teaching profession.
Benefits
Joining Pi Lambda Theta is a great way to stand out from the crowd and get that first teaching job right out of college — and it's easy! A one-time initiation fee of $74 makes you a member for life and includes:
A personalized certificate and gold honor cords to wear at graduation;
A connection to outstanding education professionals who can open doors to future employment;
Eligibility for scholarships to support your undergraduate or graduate studies;
An online badge for your LinkedIn profile to show employers that you are a high-caliber job candidate; and
Access to low-cost professional liability insurance that covers you during clinical observations and preservice teaching assignments.
Eligibility
Pi Lambda Theta has the most stringent GPA requirements for membership. Eligible candidates must have a cumulative GPA of 3.50 or higher and must be one of the following:
Undergraduate juniors and seniors, recent graduates, or graduate students who intend to pursue a career in education; or
Current educators or education professionals/support staff.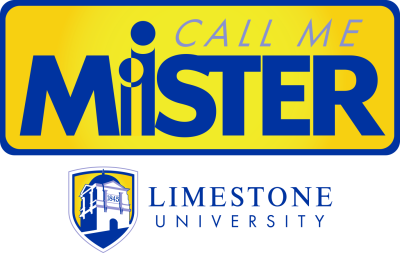 The mission of the Call Me MISTER® (acronym for Mentors Instructing Students Toward Effective Role Models) Initiative is to increase the pool of available teachers from a broader more diverse background particularly among the State's lowest performing elementary schools. Student participants are largely selected from among underserved, socio-economically disadvantaged and educationally at-risk communities.
The project provides:
Tuition assistance through Loan Forgiveness programs for admitted students pursuing approved programs of study in teacher education at participating colleges.
An academic support system to help assure their success.
A cohort system for social and cultural support.
Assistance with job placement.
Call Me MISTER® was developed by some of our State's visionary educational leaders who sincerely believe we can build a better tomorrow by getting you involved today.
Please click the link above for more information or contact Dr. Shelly Meyers at smeyers@limestone.edu.