High School Honor Band
Audition information will be posted by November 1st!
In 2008, Limestone University inaugurated the Honor Band Clinic providing a tremendous service for area middle and high school musicians. This clinic is designed to provide a wonderful musical experience for high school winds and percussionists. By director nomination, the selected participants will rehearse with fantastic guest music educators and conductors.
Music is one of Limestone's "Seven Branches of Learning". The unwavering support by Limestone University administrators toward music education allows continual growth and development of music offerings for our community.Music is one of Limestone's "Seven Branches of Learning".  The unwavering support by Limestone University administrators toward music education allows continual growth and development of music offerings for our community.
We are excited to welcome Dr. Myra Rhoden as our guest clinician this upcoming year! You can read
more about her, and our Limestone Faculty clinician, Dr. Seth Taft, below!
---
Dr. Myra Rhoden
Dr. Myra Rhoden serves as the Director of Bands and Fine Arts Department Chairperson at Fayette County High School in Fayetteville, Georgia. Located approximately twenty miles south of downtown Atlanta, the Fayette County High School Band program has performed at national and international venues and consists of a competitive marching band and winter guards, three concert bands, a jazz band, and several chamber ensembles.
Dr. Rhoden was named the 2018 National Band Director of the Year by the National Association for Music Education. She has been awarded multiple Citations of Excellence from the National Band Association, has been named STAR Teacher at FCHS, was named Teacher of the Year on two occasions, was selected for membership in the Phi Beta Mu International Bandmasters Fraternity, and was presented the 1995 Sallie Mae First Class Teacher Award, a national award given to one teacher in each state for an outstanding first year of teaching. She has been honored to have been selected to present clinics at The Midwest Clinic, Conn-Selmer Institute, Music for All Summer Symposium, VanderCook College Music Education Center of America (MECA) Continuing Education Program, Youth Orchestra of LA at the Heart of Los Angeles, the Wyoming and Georgia Music Educators Association In-Service Conferences, and various universities, school systems, camps, and clinics throughout the country. Dr. Rhoden has had the distinct pleasure of being a guest conductor for The United States Army Field Band of Washington, D. C. and the Tara Winds of Atlanta, Georgia, as well as for numerous state, regional, and university honor ensembles. She is the founder of the Athena Music and Leadership Camp (athenacamp.com), a band and orchestra program for middle and high school-aged girls that was created to promote musical excellence while emphasizing self-esteem and leadership skills. She is also honored to be a Conn-Selmer Educational Clinician.
Before joining the faculty at Fayette, Dr. Rhoden taught at the middle and high school levels in Alabama. A native of Tuskegee, Alabama, she received the Bachelor of Science and Master of Arts degrees in Music Education from the University of Alabama and the Doctorate of Musical Arts from the University of Southern Mississippi. Dr. Rhoden has served as a GMEA All-State Band Organizer and as the GMEA District VI Band Chairperson. She also serves on the Board of Directors for the Southeastern United States (SEUS) Honor Band Clinic at Troy University, served on the Board of Directors for the Alabama Bandmasters Association, and is honored to be a clinician and adjudicator throughout the country. She resides in Fayetteville with her husband, Errol Jr., and son, Errol III.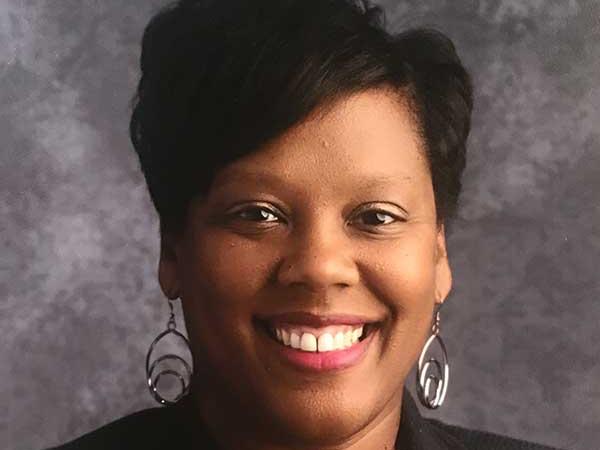 ---
Dr. Seth A. Taft
Dr. Seth A. Taft is Assistant Professor of Music Education, Director of Instrumental Music, and Program Coordinator of Music at Limestone. As a music educator, he has previously taught high school band and choir in Virginia, music education courses at the University of Colorado Boulder, and various clinics and camps. As an educational researcher and author, Taft studies a variety of topics, especially those related to the occupational psychology of music teachers. He has given research presentations at various conferences and has articles published in prominent journals. As a musician, he primarily plays saxophone, but enjoys playing anything he can, especially low brass and percussion. Taft lives in Grassy Pond with his wife Becca, daughter Charlie, and goldendoodle Toby.