The Inaugural Limestone University Fall Choral Festival
October 27th - October 28th, 2022
Join us this fall for the first-ever Limestone University Choral Festival!
Registration is open from now until October 14th!
This event is designed to provide a wonderful musical experience for high school vocalists. By director nomination, selected participants will rehearse with fantastic guest music educators and conductors.
Music is one of Limestone's "Seven Branches of Learning". The unwavering support by Limestone University administrators toward music education allows continual growth and development of music offerings for our community.
Join us in October and be a part of something GREAT happening in the Upstate!
We are excited to welcome Mr. Peter Haley as our first-ever choral festival guest clinician this upcoming year! You can read more about her, and our Limestone Choral Director, Dr. Gena Poovey, below!
---
Peter Haley
Peter Allen Haley is a candidate for the Doctor of Musical Arts in Choral Conducting at The University of South Carolina. He previously spent seven years as Choir Director at East Gaston High School in Mt. Holly, NC, where he also served as Director of the Gaston County Choral Ensemble. Peter has served Baptist, Presbyterian, United Methodist, and Reform Jewish congregations and held leadership roles on the ACDA Southern Region Conference Planning Team and the Executive Board of the Presbyterian Association of Musicians. He holds degrees in music from Wingate University and Samford University and has studied conducting with Kenney Potter, Philip Copeland, Alicia Walker, and Scott Weiss. He has the honor of being the second-best teacher in his house, behind his wife, Ashley, and is a proud parent of Patrick and Elizabeth.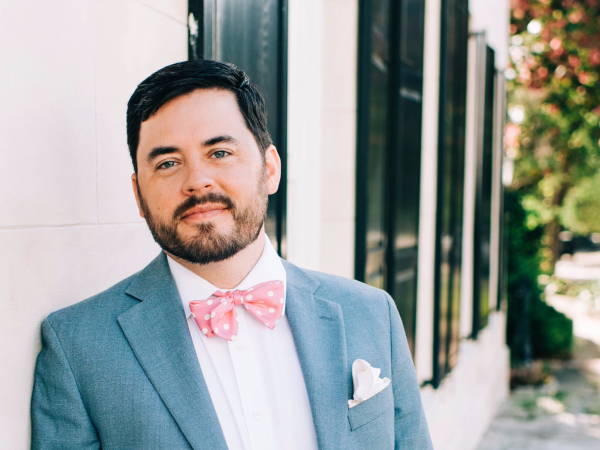 ---
Dr. Gena Poovey
A native of Newton, North Carolina, Dr. Gena Poovey is Professor of Choral/Vocal Music Education, and currently serves as Director of Choral Activities and Chair of the Dept. of Visual & Performing Arts at Limestone University. She holds the DMA in Conducting from University of South Carolina with a minor in voice performance, a Master of Music with a concentration in music education from Southern Methodist University in Dallas, TX, and a B.A. in Music Education from Pfeiffer University. Prior to her position at Limestone, Dr. Poovey spent 5 years performing as a soprano in the North Carolina Visiting Artist Program, completing residencies in Montgomery County, Stanly County, and Surry County Community Colleges. Since arriving at Limestone, Dr. Poovey has conducted the Limestone College and Community Chorus, the LC Children's Chorus, the Limestone College Vocal Ensemble and the Limestone College Show Choir.
The Limestone College Community Chorus participated in a Carnegie Hall performance in New York in 2000, the Inter-Mountain Choral Festival in Salt Lake City, Utah in April of 2004, the York International Choral Festival in May of 2006, the Salzburg International Choral Festival in May of 2010, and a Reformation Tour in Germany in 2018. Works that she has conducted include Faure's Requiem, Handel's Messiah, Scarlatti's Dixit Dominus, Mozart's Missa Brevis in b-flat Major, K. 275, Vivaldi's Gloria, Bach's Christmas Oratorio, Buxtehude's Wake for Night is Flying, DuBois' Seven Last Words, and Pinkham's Christmas Cantata. Dr. Poovey has continued to perform as a soprano in North and South Carolina, including numerous roles with the Spartanburg Repertoire Company. She sings sacred music in area churches, and has sung the soprano solos in Handel's "Messiah," Mendelssohn's "Elijah," Faure's "Requiem," and Rutter's "Gloria." In the Upstate of South Carolina she promotes the arts and opera as past president of the board of directors for The Spartanburg Repertory Company.