Large Ensembles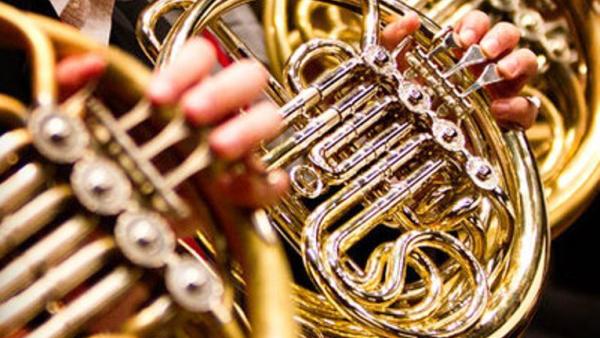 The Limestone University Wind Ensemble encompasses the best musicians from the Department of Music and across the campus, with numerous majors being represented, to perform wind band literature and transcriptions.  The Wind Ensemble utilizes outstanding performers within the music faculty, performers within the ensemble, and guest conductors as a part of the programming. In addition to commissioning and premiering new works, the Wind Ensemble regularly features faculty artists.
Visit our Facebook page at https://www.facebook.com/LUWindEnsemble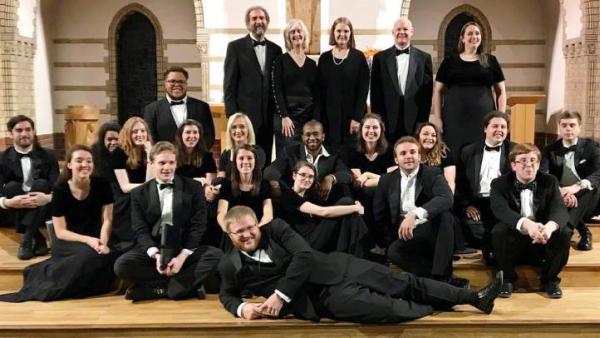 Limestone University Chorus
Limestone's tradition in the arts is historic and cherished, dating back to a 1939 trip to New York City by the Limestone Choir to perform at the World's Fair.  Under the direction of Dr. Gena Poovey, the tradition has continued including performances in NYC, Utah, Washington, DC, York Minster and London, England, and Vienna and Salzburg, Austria.  Today the Chorus serves the campus with frequent renderings of the National Anthem and the LU Alma Mater, but continues to perform concerts of great variety with works.
Small Ensembles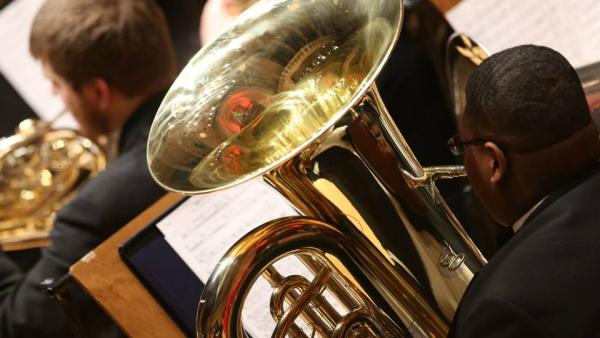 The brass ensemble at Limestone University focuses on the development of individual and ensemble skills through performance of both classical and jazz compositions.  The ensemble skills include individualism, group participation, intonation, musical style, communication and professional responsibility.  The brass ensemble regularly performs for campus events including graduation, ground-breaking ceremonies, recruiting tours and more.
The Brass Ensemble is under the direction of Dr. Brian Winegardner.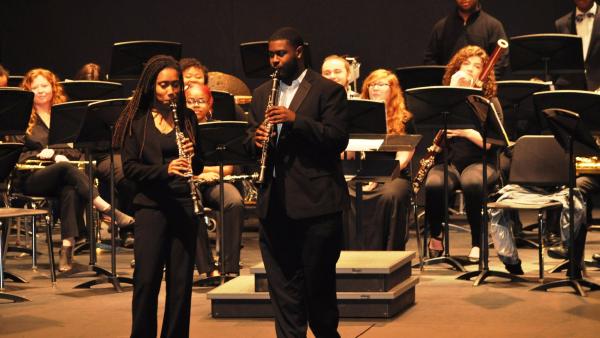 Woodwind Ensemble is a class dedicated to the study and performance of selected woodwind literature. It is open to qualified music majors and others with the consent of the instructor. There are numerous ensemble combinations possible for this class ranging from duo to woodwind choir, all depending on the class enrollment. Examples might include: Woodwind Quintet, Saxophone Quartet (Saxophour), Clarinet Quartet or Choir, Flute Duo, or Mixed Ensemble. An ensemble as such will typically rehearse and perform chamber music featuring one person on each part. Though students will receive professional coaching twice a week and may choose to work on their own at other times, they will typically perform without a conductor.  The Woodwind Ensemble environment promotes teamwork/cooperation as they exchange musical ideas, and it allows the performers to share in the responsibility of shaping the actual performances. Students are also taught critical listening skills that will transfer to solo, as well as large ensemble performance.  
The Woodwind Ensemble is under the Direction of Dr. Chip Hill.
Athletic Bands
Limestone University Athletic Bands is a renowned marching arts program based in Gaffney, South Carolina. With a focus on entertainment and dedication, whenever there's a performance approaching, our groups works extra hard to exceed their own high expectations while staying true to the excellence that the public has come to expect from Limestone University.